The modern pet spa at Fetch Family Pet Resort is where lucky pups go to get pampered and pretty. Let the experienced bathing professionals at our dog spa provide individualized services in our brand-new facility, complete with the best bathing equipment and products. From simple spruce-ups to luxurious bath packages, we're here to make your pet look like a star.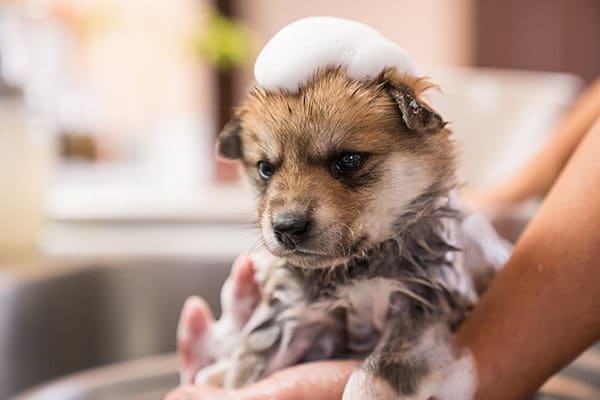 Contact us to schedule a dog bath or Spa services
Come see what Fetch Family Pet Resort is all about. 
Consult with a bathing professional before your appointment to design the best bathing experience for your pooch. Some of our quality services include:
Basic baths and brush-outs
Ear cleaning
Teeth Brushing
Teeth brushing
Gland expression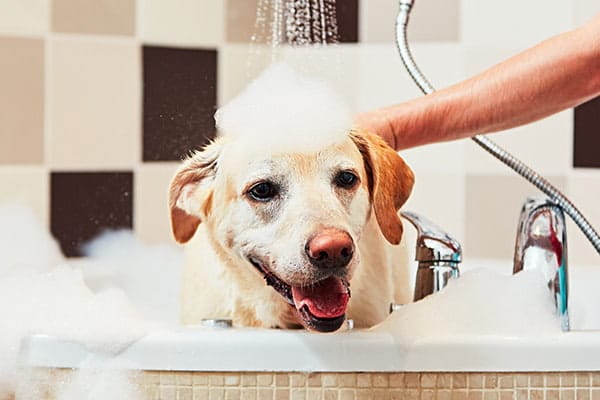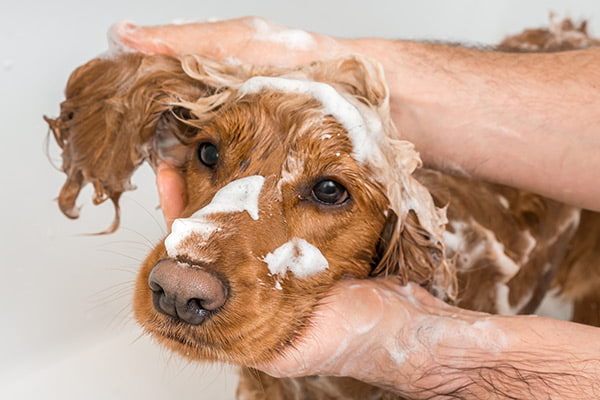 Benefits of

Professional Dog Bathing
While a visit to the Fetch Family Pet Resort bathing spa makes your pet look beautiful, it also makes them healthier in several important ways.
Superior brushing. Our professional brushes and tools are designed to do a job a simple brushing at home can't accomplish. These specialized tools help us loosen trapped hair deep within your pet's layered coat, removing any debris or dirt stuck beneath. The result is a silkier and more comfortable coat for your pet that won't shed as much!
Safe, trained hands. The training and experience of professional bathers ensures a more comfortable and safe experience for you and your pets. No lifting heavy dogs into the tub, no slick wet floors, and no worrying about cutting your dog's nails too close. Beauty doesn't have to be pain when you leave it to the Fetch Family Pet Resort professionals!
Skin and coat screenings. As a part of every visit to our spa, our professionals perform a thorough check of your dog's skin, coat, ears, and paws for any signs of abnormalities or potential health risks before they become more serious.
Dog nails need regular care. Like human nails, dog nails grow constantly until they're clipped (or break!). Excessively long nails can lead to discomfort, posture problems, and unhealthy changes to the paw's bone structure. A quick visit to the bathing spa ensures your dog's nails are comfortable and healthy.