Dog Bathing &

Spa Services
Our dog spa services are specifically designed to be as relaxing and enjoyable as possible.
Let our experienced spa specialists provide individualized services that best cater to your dog's needs. Fetch Family Pet Resort uses products that are customized for all types of skin and fur to make sure your dog receives the care they deserve. Ask our staff about adding on our spa services so they go home squeaky clean and feeling fresh!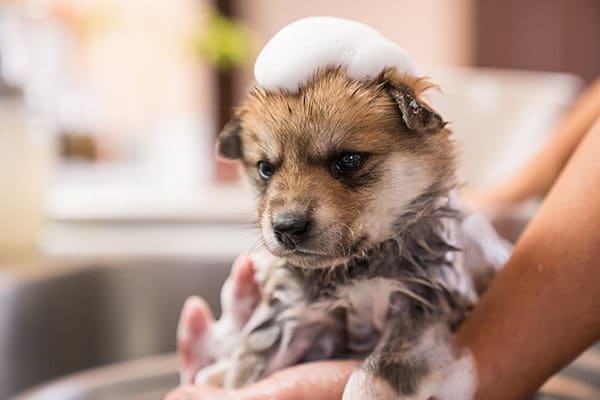 Contact us to schedule a dog bath or Spa services
Come see what Fetch Family Pet Resort is all about. 
Express Spa: 

For a quick and stress-free spa experience we offer an express bath. 

Here they will get all the benefits of a relaxing bath with special shampoos followed up with a towel dry. This can make the experience less stressful for our more anxious pets.

Bath & Blow Dry: Have your dog get a more thorough spa experience with a comforting bath with special shampoos (oatmeal, hypoallergenic, etc.) followed up with a blow dry and conditioning finishing spray. They will leave here smelling and feeling better.
Pawdicure:  Dog nails need regular care. Like human nails, dog nails grow until they're clipped (or break!). Excessively long nails can lead to discomfort, posture problems, and unhealthy changes to the paw's bone structure. A quick visit to the spa ensures your dog's nails are comfortable and healthy.
Ear Cleaning:  It's important for your pet's health to regularly check their ears for any wax buildup or debris that can increase the chances of ear infections. Our specialists are trained to safely clean your dog's ears and alert you to any potential concerns.
Teeth Cleaning:  Teeth cleaning is extremely important to your pet's overall health. Regularly brushing will help decrease tartar and plaque buildup which is vital in dental disease prevention.  We recommend using this service at least once a week.  Let our staff keep those puppy kisses fresh!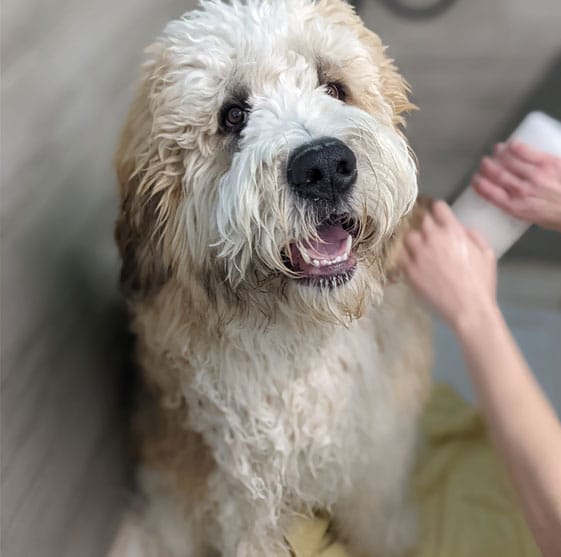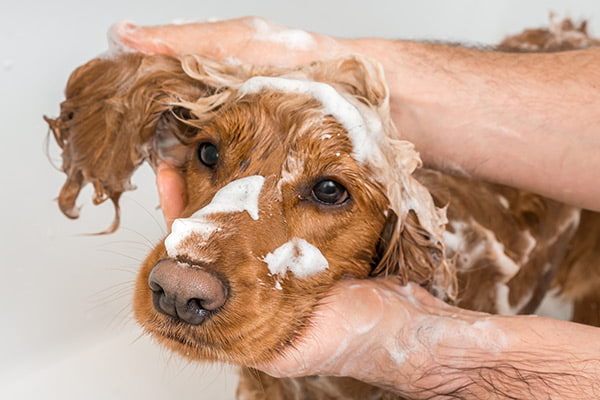 Benefits of

Visiting our spa
While a visit to the Fetch Family Pet Resort spa makes your pet look beautiful, it also makes them healthier in several important ways.
Safe, trained hands: Our specialist's goal is to provide a comfortable and safe experience for your pets. Beauty doesn't have to be pain when you leave it to the Fetch Family Pet Resort!
Skin and coat screenings:

s a part of every visit to our spa, we perform a thorough check of your dog's skin, coat, ears, and paws for any signs of abnormalities or potential health risks.

Products that make them feel good: 

If your dog has itchy or sensitive skin, let our specialist know and they will make sure to tailor to their specific needs.