Pets are Family at

Fetch Family Pet Resort
We created Fetch Family Pet Resort so South Jersey pet parents had the safe, healthy, and comfortable pet care option we'd want for our own dogs and cats. We understand pets are precious family members who deserve the best when away from home. Our facility and care were built around this philosophy, and we're confident you and your pets will agree. Check out our location in Sewell/Mantua Township NJ.
What makes Fetch Family Pet Resort so fetching? Here's how we help all our furry guests feel right at home: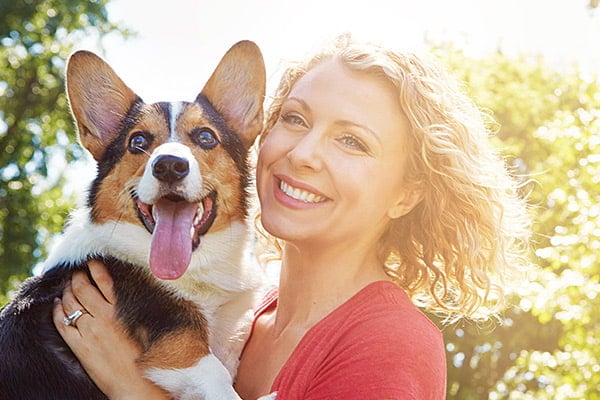 Fetch Family Pet Resort is staffed day and night by attentive, loving staff. Our dedication to your pets doesn't go down with the sun.
Our brand-new, state-of-the-art facility features custom-built pet suites more luxurious than your typical dog "kennel." Cat and canine comfort are what we do.
Sophisticated cleaning, air filtration, and security systems keep our facility as healthy and safe as possible. Regular room visits from our staff ensure all pets are happy and healthy day in and day out.
Four outdoor play yards makes ours one of the biggest and most fun places for dogs to play in the area. The special synthetic turf is healthy for paws, extra clean, and mud-free!
We have a custom-made doggie splash pad shaped like a bone. Pups love to have fun playing and splashing the cool, clean water.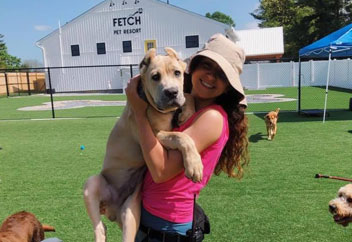 Lily is the Manager of Fetch Family Pet Resort and came on board prior to our opening as part of our strategic team. Her development of many policies and procedures has been instrumental to our efficiency, safety, and ultimate cleanliness. Nicknamed "Lil Fetch" because of her adherence to rules and policy, Lily works daily with dog integration, dog training, and ensuring a happy and secure play environment. When she's not at Fetch, Lily is tending to her horse Cricket, which she rides English and jumps competitively, and of course her own dogs, a Cocker Spaniel named Ringo and a Golden Retriever named Gypsie.
Gabby is a Shift Lead at Fetch Family Pet Resort and manages daily operations such as dog integration, play activities, and group care. With four years of professional animal experience, Gabby says her favorite part of the job is learning the different dog personalities and matching them with the best playmates. Her reward – dogs make her part of the "pack" during play time. When Gabby was 13, her family pet, a dog named Rocco, choked on a stick and was near death. Gabby, demonstrating at an early age she could perform well in a crisis, kept her dog's airway open while she broke apart the stick with her fingers eventually extracting it and saving Rocco's life. When she's not at Fetch, Gabby can be found playing with her two-year-old rescue dog, an English Pointer named June aka June-bug.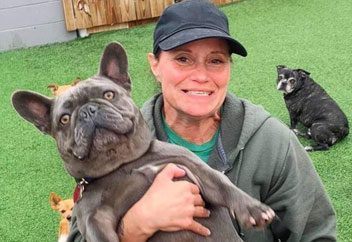 Madeline is a Pet Care Specialist at Fetch Family Pet Resort and assists with all aspects of dog integration, play activities, and group care. She brings five years of experience with having previously worked at a PetSmart daycare program. The mother of two boys, and a self-proclaimed "boxer mom" at heart, Madeline currently has a Boxer named Nikki and a Doberman named Lita at home – along with a Gecko. Growing up she was exposed to dogs, cats, and horses and now favors a good book or a great horror movie to relax. Madeline says her favorite part about working at Fetch is the attitude the environment brings each and every day. "Even when I am having a tough morning, I walk in and see adorable happy dog faces, wagging tails, and it instantly elevates me. Why can't more people be that way?"